The True Story Of A Family's Escape From Genocide

---
Hi, there! I'm Daeus, a novelist and the great-grandson of a man who had a remarkable story. I've been wanting to share his real-life account with the public for a while, and I've finally compiled his tale of adventure into an ebook for your enjoyment. Please take a moment to claim your copy, read it, and share it with your family and friends so this history won't be lost.

Daeus Lamb,

Author of Edwin Brook and Treachery Against The House of Fairwin
Aroot was only thirteen when he and his family were marched out into the desert to die.
This is the true story of how an Armenian family escaped the mass genocide of their people. It is a personal recounting of a moment in history that is sadly forgotten in our age. In it are elements of adventure that truly prove the old adage that truth is stranger than fiction.
Written in first person by Aroot Kirishian, this is a personal story of escape from one of history's greatest tragedies.
His great-grandson, Daeus Lamb, is pleased to release this story to the public for the first time. Daeus has made several minor changes to the story to make it more readable, but the document remains almost entirely in the exact words of his great-grandfather.
If you care to learn from the events of the past and experience them through the eyes of one who was there, download your copy now and start reading.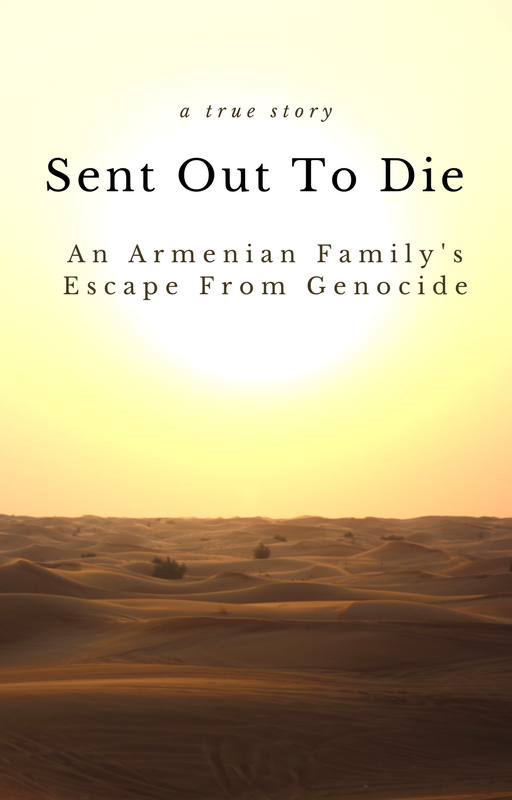 While you're at it, get a free copy of my book Treachery Against The House Of Fairwin.
Just click the image below.
Hi, there! Quick thing before you go.

As you can tell, I care about this story. I'd like to share it with as many people as I possibly can, so I could really use your help in spreading the word.

If you would take just a moment to share about this book on social media, that would be super phenomenal.

Thanks!